Noise Impact Study
In addition to our noise monitoring and moise field measuring services, we provide service of Noise Impact Study for Official Plan Amendment (OPA), rezoning and site plan approval.
We use 3D predictive computer noise modeling software to predict project sound levels at specific sensitive receivers to determine the noise impact on the environment.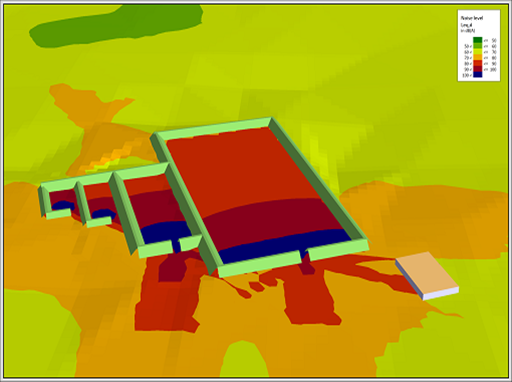 We also provide the design and customize mitigation to meet the acoustical requirements of the project. Noise mitigation measures such as sound barriers, berms, enclosures, canopies, sound absorption and silencers are optimized in a cost-efficient way to reduce project noise levels before mitigation is implemented.